I thought I'd start picking some of my favorite things from the week and post them here on Friday nights. I figure I'll either share some (what's sure to be fascinating) things from my life or things I've discovered this week. I know I usually find new things from the blogs that I read so I was thinking I could share some things that may be new to you, yes? Good!
On we go then:
1. New Swarovski Necklaces: I love sparkle and these necklaces are too cute!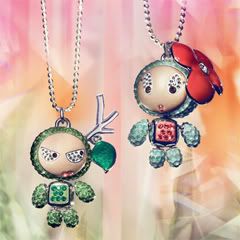 2. Danielle from Life, One Layout at a Time has the cutest tutorial on her site on how to revitalize those old broken crayons! Click the picture to check it out!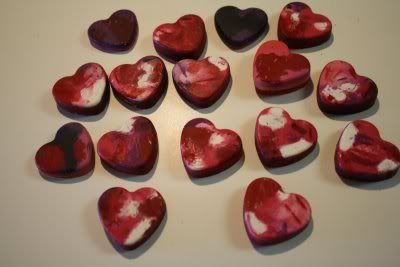 3. Here's a picture of my husband that I took on our "Disneymoon", I "asked him" to wear this so I could take the picture. I can't wait for him to see what an impact he's made on my blog. Hi honey, you're famous! *wave*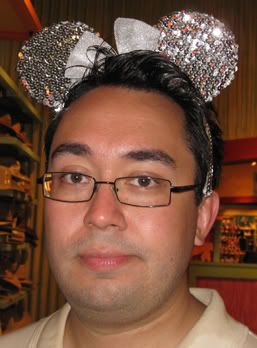 I found this scrapbook album on clearance at Hobby Lobby for 3 bucks (gee, I wonder why it was so cheap?). The cashier even looked at me and said, "Uh...you sure you wanna buy this?" I just know I can make it up new!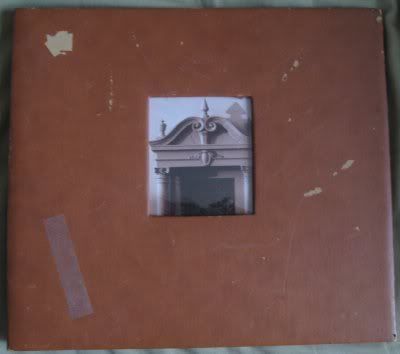 5. A little plug for someone that does not know me from Adam, lol. If you haven't checked out her blog yet, you need to see what Lynn over at Pretty Paper Swirls is creating. Her layouts are amazing!

That's all for me this week. See you at the next Friday Night Fab Five!