*Happy Valentine's Day everyone! Yesterday I joined the fabulous ladies over at 2 Scrappy Chix and right now they are having a "Crop Your Heart Out" weekend (Click on the button above to join us!). It's basically like an online party where we chat in the forum, do scrapbook challenges and win great prizes. So fun! And since I loaded up yesterday on some new scrapbooking goodies, I was excited to get started!*
Here's another challenge completed!
This challenge was a Valentine's challenge and hello, Toot makes the cutest Cupid ever, yes? lol I cut out some hearts and highlighted the letters with, you guessed it, Stickles!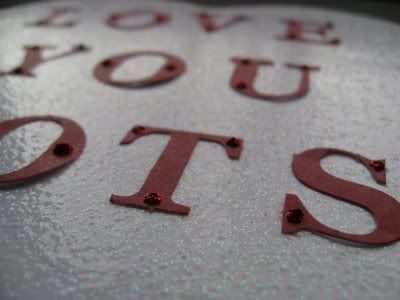 More challenges to work on, come and join in on the fun!
Keep on rolling,
Katamommy