Another layout featuring my Toot. Her Nandee, my stepmother-in-law, made her a bunch of stuff and I took some pictures since she lives in New York and can't see Toot in person. This layout was made with one of those pictures. I waited until Toot feel asleep and then wrapped this blanket around her to take the picture. Toot is my little snuggle bug, thus the title for this layout.
Still being on my flower kick, I made a few for this layout with three layers to them instead of four and distressed the edges of them with my ColorBox Fluid Chalk.
*EDIT* I got some snazzy new orange Stickles today and couldn't help going back to this page to add some sparkle!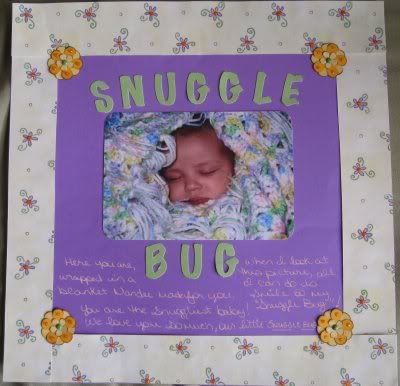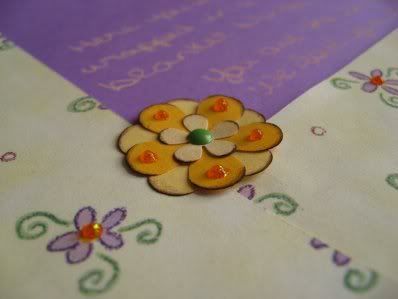 Keep on rolling,
Katamommy