Sometimes you see a layout in your head and when you finally get a chance to put it to paper, it's even better than you imagined. And sometimes you start a layout you've been excited to do and it turns out...well...blech. The following layout is both of those things.
I've been holding these pictures of Toot for a special layout because every time I look at them it makes me laugh. She was lying in her chair and when I turned around she had her arm propped up behind her head and was looking at me as if to say, "Be a dear, run me a bath..." It gave me the idea for the title, "Shaken not Stirred" except of course she drinks formula, not martinis.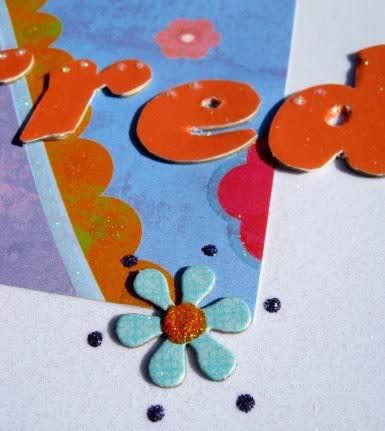 I accented with, what else, Stickles. I'm going to leave it as it is for the moment and think about it a while. This layout just doesn't seem like it works...darn you, not enough/too critical eye! Ughhhhhhhhhh!