I was trying to think of something really fun to do for this week's Fab Five and with my father-in-law here for the past few days, I really haven't been getting around all that much except for some blogs here and there.
And that's when it hit me...the blogs I visit showcase so much talent that I decided to highlight some awesome stuff I've seen around the blog-o-sphere. They may even be gals you haven't gotten the chance to visit with yet and you can make a new blog discovery! (Don't you love it when that happens?!) So here they are, in no particular order:
I instantly fell in love with Lynn's layout when I saw it over at Pretty Paper Swirls. I love the quote by Charles Schultz and her attention to details and mastery of everything to do with distressing is amazing to me.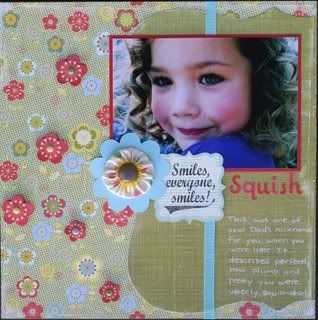 I love Gabrielle's layout at No More Little Monkeys. First of all, look at that gorgeous child! Second, I love the way she used the patterned paper and highlighted it by adding more flowers for dimension.


I adore Beth and this layout at dirty laundry. She's funny, fabulous and oh so creative. This layout is so fun and I love how she's not afraid to use patterns and materials that others might shy away from.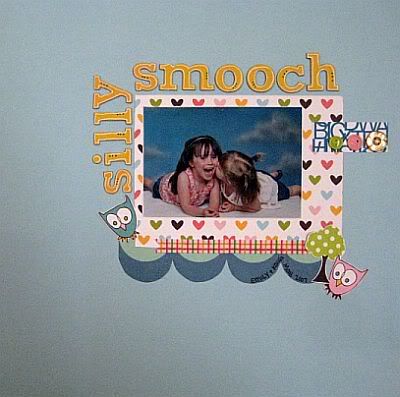 I'm a big fan of layouts that leave a lot of blank space. (Mostly because I'm not brave enough to try it yet!) Erin's layout on her blog just a few scraps & pieces is so clean and fresh looking. And look at that picture!!!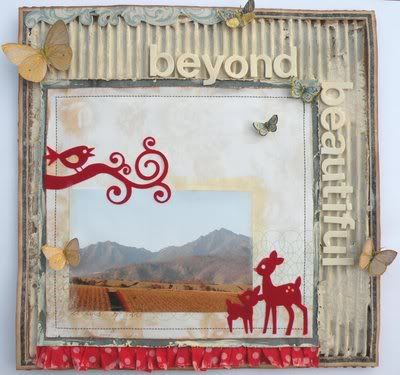 Pinky's blog Much Ado About Nothing is one of the newer blogs I've started stalking but I l-o-v-e her scrapping style. I don't think she has one particular style either. Sometimes it's vintage, sometimes it's clean, sometimes it's chaos, but it's always fabulous.

So there you have it! I have to say it was hard to only pick 5 for this week! I get so much inspiration from all of y'all and can only thank you for sharing your creations with me!

See you next week for another Friday Night Fab Five!

Have a great weekend everyone!