Hello everyone and welcome to this week's Friday Night Fab Five where I list 5 things I am in love with this week. Five things posted on Friday at 5:00. Not quite night but you get the point, yes? Excellent, let's get started!
1. Netflix
Getting a DVD in the mail is okay but come on, this is 2010 and Netflix is all about streaming...for me anyway. On your computer, Xbox 360, PS3 or now on the Wii you can stream TV shows, movies and documentaries and I love it! Not everything is streamable but they have a huge collection of stuff to watch and thanks to Netflix I have discovered Dexter, 30 Rock, Doctor Who and oh yes...number 2 on my Fab Five list...
2. BBC's Robin Hood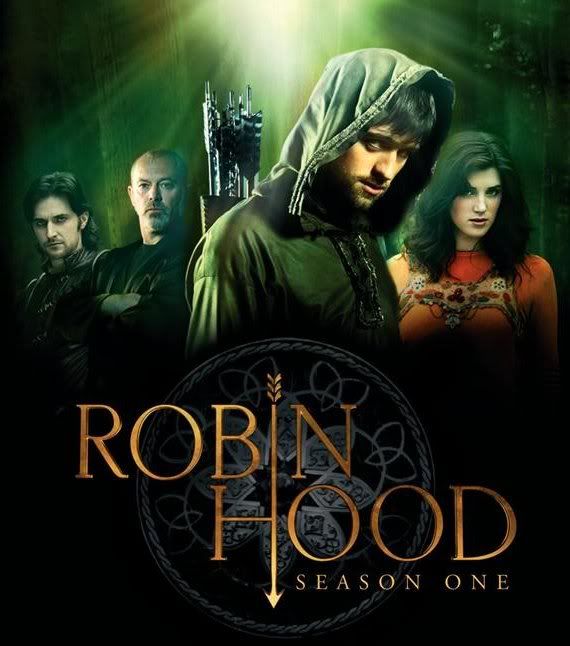 This show only lasted 3 seasons apparently (Gee, thanks a lot BBC) but the first two are up on Netflix stream and this is the cutest show ever. (Okay, "cute" was probably not what they were going for but whatever) Excellent take on the story of Robin Hood with comedy, drama, action and a cutie of a Hood. (In your face Kevin Costner!)

3. Mod Podge
Oh Mod Podge, where would I be without you? I remember my mom using Mod Podge and it was always her go to for crafts when I was a kid. (Her being a big believer in covering everything she saw in paper) Well, she was right. I love using this for collages and what not.
4. The Soup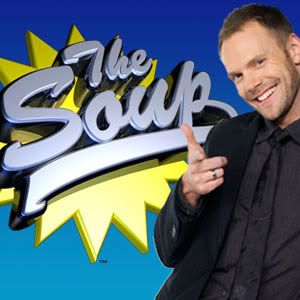 Some people read tabloids, some people watch The Insider or read Perez Hilton's blog. I watch The Soup. All the news I need to know plus a healthy dose of hilarity. Done and done.
5. Toot
I've been going through some videos of Toot and although she's only 16 months old, watching older videos of her is amazing. So much change in such a short time. I kind of want to throw up. lol
That's my Fab Five for this week!
What are you favorites this week?