Hi everyone and welcome to this week's Friday Night Fab Five where I talk about 5 things I'm digging at the moment. Let's get it going:
1. Spartacus: Blood and Sand
(Image from the Starz Spartacus site)
This original show from Starz has everything! (If you're a Smarty McTarty with Netflix, you can stream all of the episodes) And when I say "everything", I mean blood, guts, boobs and other things I didn't think you could even talk about on TV, much less show it. Warning: this show is ultra violent and ultra naughty. Things I've said out loud said while watching Spartacus: Blood and Sand (not all at the same time of course):
"Oh SNAP!"
"Is that his...EWWWWWWW!"
"Kick his butt!"
"Oh my..."
"For Pete's sake, just die already!!!"
"Where is her underwear for crying out loud?!"
"Fade to black! Dear Lord in Heaven, fade to black!!!"
Yes, I watch this show like a 12 year old boy.
2. Pledge Fabric Sweeper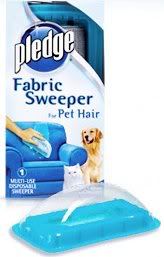 (Image from Pledge.com)
Those with pets know what a major pain it is to have pet hair all over the furniture and what not. If you have not tried this handy little bit of magic, go out and buy it right now. This disposable fabric sweeper is AWESOME. And I'm not even on Pledge's payroll. Seriously, I love this thing.
3. This Toy
I got this toy at a thrift store and it's going right up on a shelf in my creative crafty space. It makes me happy to look at it. :)
4. A Quilt-A-Long!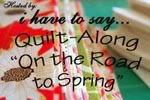 I found out about this quilt-a-long from...uh...crud, it was a blog...hmmmm. Okay, I can't remember, but someone just made a quilt playing along with
i have to say
, if it was you please leave a comment and remind me! lol
Anyhoo, the instructions seem pretty simple so I think I'm going to give this a go at some point this year.
5. Toot in a Cooler
What? She
wanted
to be in there!
So there you have it, another Friday Night Fab Five! Okay, so maybe Spartacus was the only "dirty" thing listed but the title was catchy and believe you me, Spartacus doesn't need anything else dirty listed with it, it stands just fine on its own.
What are your favorites this week?