Hey y'all!
Okay, so it's Memorial Day and it's raining cats and dogs around here (I think I saw the Ark go by a few minutes ago). Normally the rain doesn't bother me but in the world of crafty blogging, rain is the end of all things. If I can't take pictures of anything to show you because the lighting is so poo-y, what's a creative blogger like myself suppose to do to entertain and delight you?
Play with the scanner of course...
You know, if you do a
Google Image search for the term "glamour shots"
, you'll get all sorts of early 1990's (and beyond) glamour shot portraits that will amaze and terrify you. But I've decided to make your query easier by displaying a couple of them here. Let's just save you the search, shall we? (See how I look out for you?)
Feast your eyes upon the Creature Known As Maggi Circa 1991! Oh the Glamour! Oh the hairspray! Oh the humanity!!!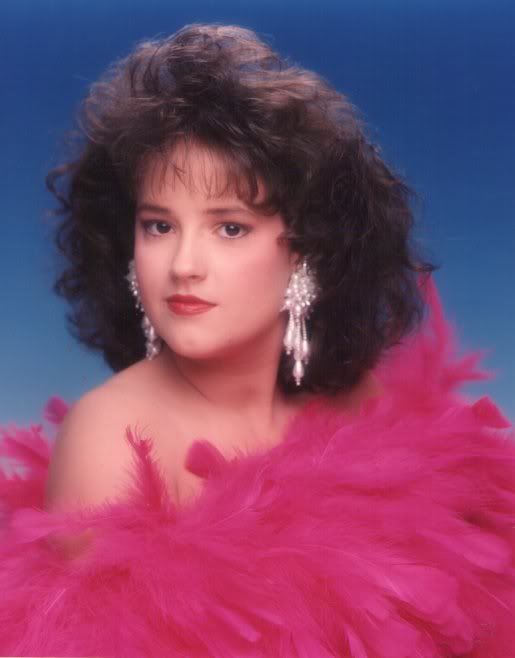 In your face Zsa Zsa Gabor!
USA! USA! USA!
(P.S.-I was 15 years old!) Ah, the days of huge hair, sequin covered America jackets and overpriced portraits...such an innocent time back then...
So let this be a lesson to you: don't read Maggi's blog on a rainy day. Rain=Bored Maggi=Plays With Scanner=Reveals Embarrassing Pictures.
Do you have embarrassing portraiture you'd like to share! Come on, tell me! :D
Have a great rest of your day! :D