Hey y'all!
Before we get to this week's Fab Five, some Gauche announcements:
1. The deadline for
the Mamas challenge
has been extended until midnight on
Sunday, May 30th
so you still have a week to get those entries in! :D
2. Today is my blogging day over at GA and I'm showing off what I created with our Lush Kit. And believe me, I created the crap out of this kit so go take a look:
Ode to a Lush...Kit
. (I'm trying to not post my stuff there and then post here and make you comment twice so head on over to see the goods! :D) Thanks y'all!
Okay, business out of the way, now onto this week's Friday Night Fab Five where I list 5 things I'm digging. This week I feel like going camping, want to come along? Let's see...what do we need...
1. An Awesome Vintage Trailer
Like this one for sale at
vintagetrailercrazy.com
: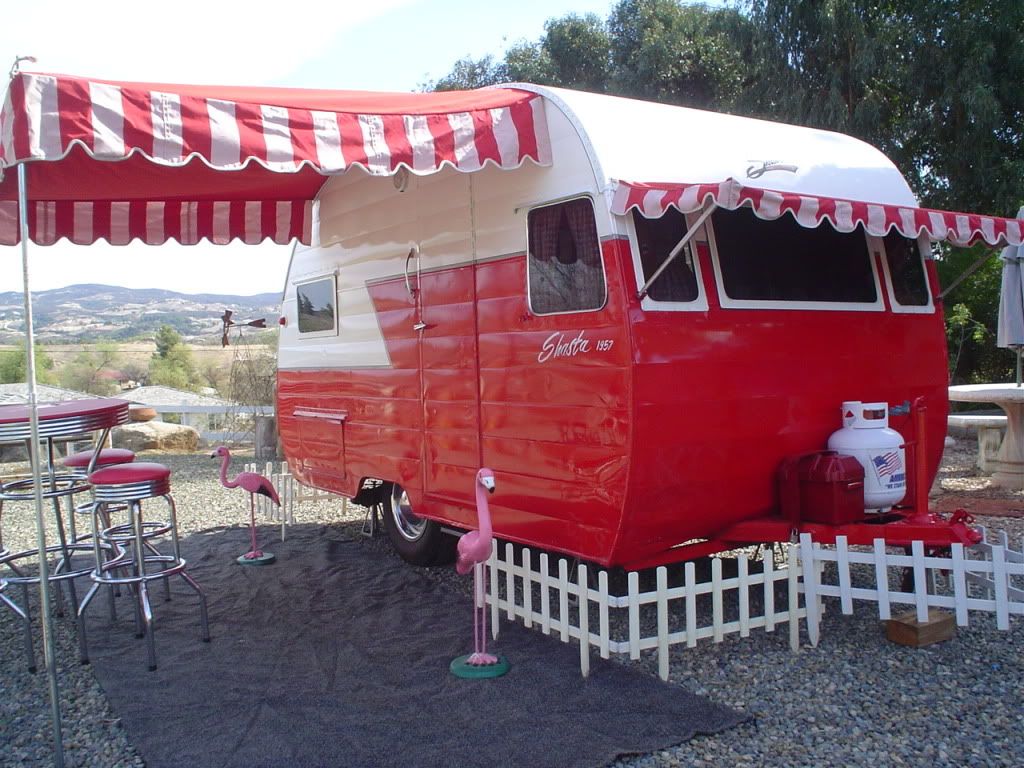 2. Kitschy Lights
We need these for the awning of course...
3. S'mores
Come on, is there a better reason to start a fire?
4. Vintage Crochet Patterns
Free Vintage Crochet
so we can have a crafty project with us.
5. A Good Flick
We may have a vintage trailer but no one said we can't update it with with a TV and DVD player, right?
And there's my Fab Five for the week! What are your favorites this week?