Hi everyone and welcome to (the return of) my Friday Night Fab Five where I list 5 things I like, love, adore, etc and so forth. And what the heck, let's post it early and get the weekend off to a good start! This week is all about the randomness that is me. Enjoy!
1. Bollywood
Although most people hear the term
"Bollywood"
and think of Indian musicals, the term actually covers much more than Hindi-language musicals. That being said, my favorite movies that could be listed under "Bollywood" name just happen to be musicals with sometimes serious story lines, cheesed up with music and kookiness. Just like me. :D My two current favorites are "Fashion" and "Pyaar Impossible" (both streamable on Netflix, huzzah!) that both star
Priyanka Chopra
who is stunning. (Don't go by that picture of her on Wikipedia though, just Google her name.)
2. Toot Walks
Okay, so she's been walking for a while but I got it on video. Sort of, just don't miss the beginning where she's actually walking. After she goes down she just chases me a bit.
3. Cafe Du Monde Beignet Mix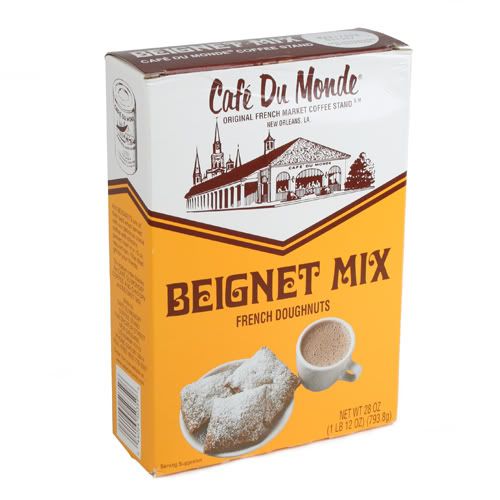 Yeah sure, it may be the lazy way to make beignets but they taste yum-o when you're done. *drool*
4. Andy Whitfield
So um...yeah, I don't have anything to say, I was just looking for an excuse to put up his picture. *rwor* tee hee

5. 100 vs 1
Yeah, yeah I know I've posted this video before but it still makes me laugh. And you don't even need to know Japanese to get the joke.
And there you have it, another Friday Night Fab Five for the ages! :D What are your favorites this week?