Hi everyone!
First things first: Today is a blogging day for me over at
Gauche Alchemy
so if you could hop on over and let me know what you think of my post:
Inspiration Is My Favorite and My Best
I would SO appreciate it! :D
And now for an idea that I REALLY hope works because I think it would be awesome. lol First, some background:
I've mentioned this before but when I was younger, I was WAY into pen pals (this was before the internet. Can you even imagine the days of no internet now?! lol). Anyhoo, I had a a plethora of pen pals (score one for me for finding a use for "plethora") and a HUGE box of various stationary that I used to write them. I had pen pals from all over the world and it was so much fun!
In fact, in my 7th grade English class, we started writing to a class in China. I wrote back and forth with the guy I was paired with during 1990. In 1991 I started writing to his friend as well (we were pen pals from 1991 until around 2008). I remember a particular letter from my second pen pal in 1997, in which he told me that in 1996 my original pen pal died in a car accident and in his pocket was the picture of me I had sent him in 1990.
Although not all my pen pals have lasted a span of over 10 years, I truly loved writing every letter and have recently been lonesome for REAL letters. After all, once I'm gone I'm assuming all of my letters will be bought at some yard sale, hopefully by a creative type like me that will glue them onto something and heck, maybe they'll even blog about it! lol :D
All that to say, that through my blog I have found and created fabulous friendships, some of which have resulted in snail mail exchanges that I truly enjoy. So that got me thinking of an idea that I hope you will like! I'm calling it:
The Great Postcard Caper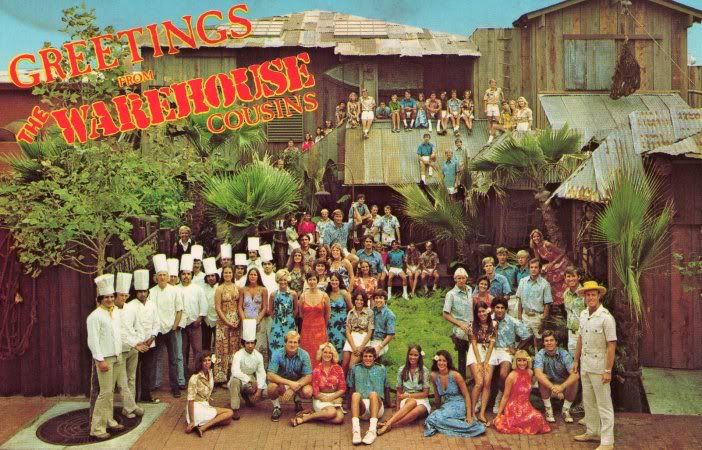 I want to start a "address book" of sorts to have on hand when I'm writing letters, sending cards, etc. Being a creative person that also loves vintage, this got me hooked on the idea of getting those cheesy, touristy postcards that every state and country have in abundance. So this is my proposal:
If you would like to be included in my "Address Book", just send me a postcard (the cheesier, the better!) with your name and address on it. If you're a creative type, you can create your own mail artsy postcard if you want! They can be vintage or no, I don't care which as the most important thing is to have your address on hand so when I get that "itchy writing finger" I can drop you a note, letter, card etc.
If you would like, include your birthday, anniversary - any date that may have significance for you, I would love to help you celebrate if I can! (If you are worried about your personal information going through the mail, slip the postcard into an envelope and send it that way.) No matter where you are in the world, I want to hear from you! I would love to have this turn into a regular writing back and forth, so don't be shy! In fact, I'll make it super easy on you: You don't even have to tell me you're doing it! (But if you have questions, please feel free to e-mail me anytime! justaddglitter at gmail dot com)
If you want to send me a postcard (or letter, card, whatever!) send it to this address:
The Great Postcard Caper (or feel free to address it to "The Magnificent Maggi" ;) j/k lol)
PO Box 370
Pineville NC 28134
USA
There, see? You don't even have to leave a comment saying, "I will!" or "Are you nuts?!" If you want to, go for it and if not, that's okay too! :D
And that about sums it up. :P No deadline, no pressure, no worries here people! :D But if we got a group going, we could maybe do a stationary swap. Hmmmm...intriguing! :D
Now, I would like to take a quick moment to thank each and every one of you for visiting my blog, following along with me and/or taking the time to leave comments. I truly enjoy blogging for you and really appreciate you spending some of your valuable time with me. To all of my followers, readers and commentors: THANK YOU!
Have a great day everyone and thanks to my favorite smiley
Julie
for the postcards that you see in this post! :D