Hi everyone!
Back in May 2009
, I wrote about Jacque of
Jacque4u2c
surprising me with a layout she had made of Toot.
I was totally surprised and absolutely floored that anyone would want to make something so lovely for me. I went right out and bought a frame for it and up on my kitchen wall it went.
Since then I have been so very fortunate to make some really awesome friends through this little old blog of mine and two in particular have created beautiful layouts of Toot recently. Yvonne of
Do More With Less
made two amazing layouts: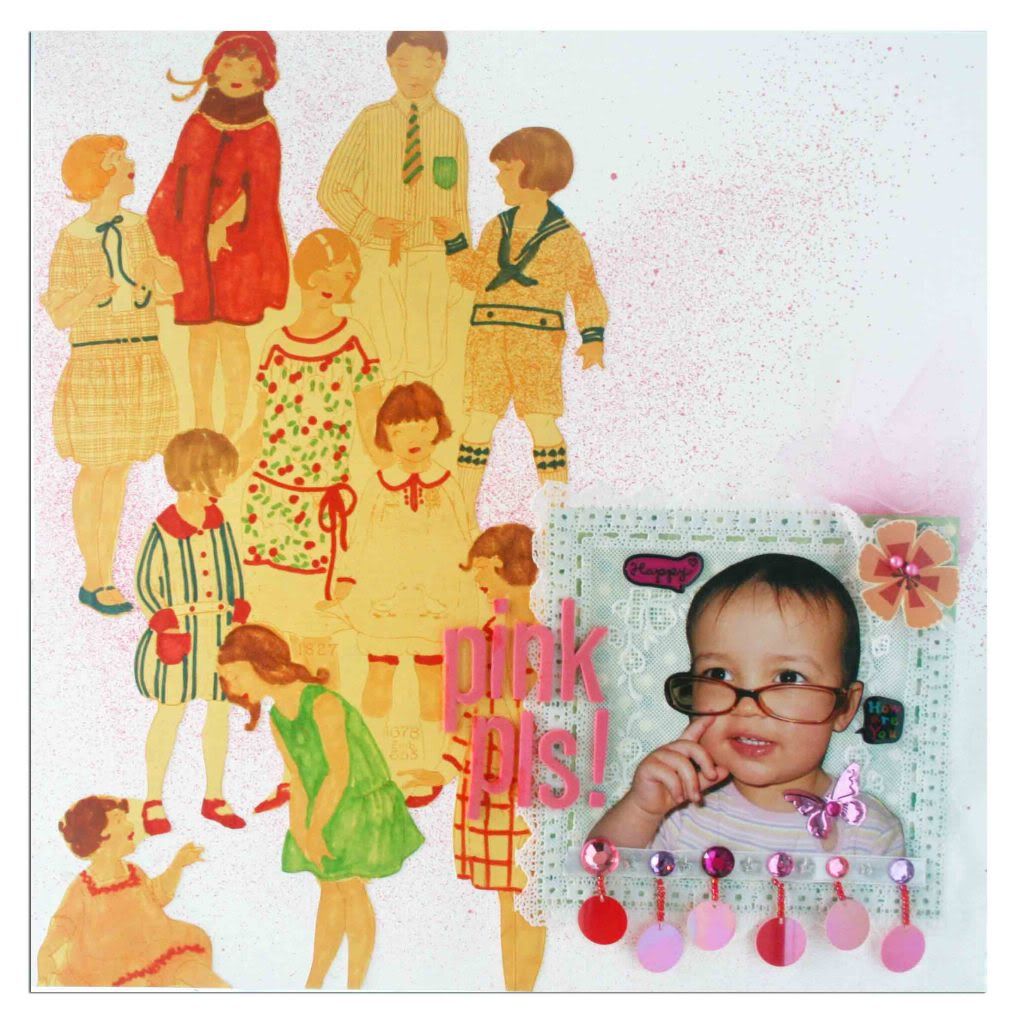 And Deb of
Sparkling Scrapbooks
created this blingy fab-o Toot layout: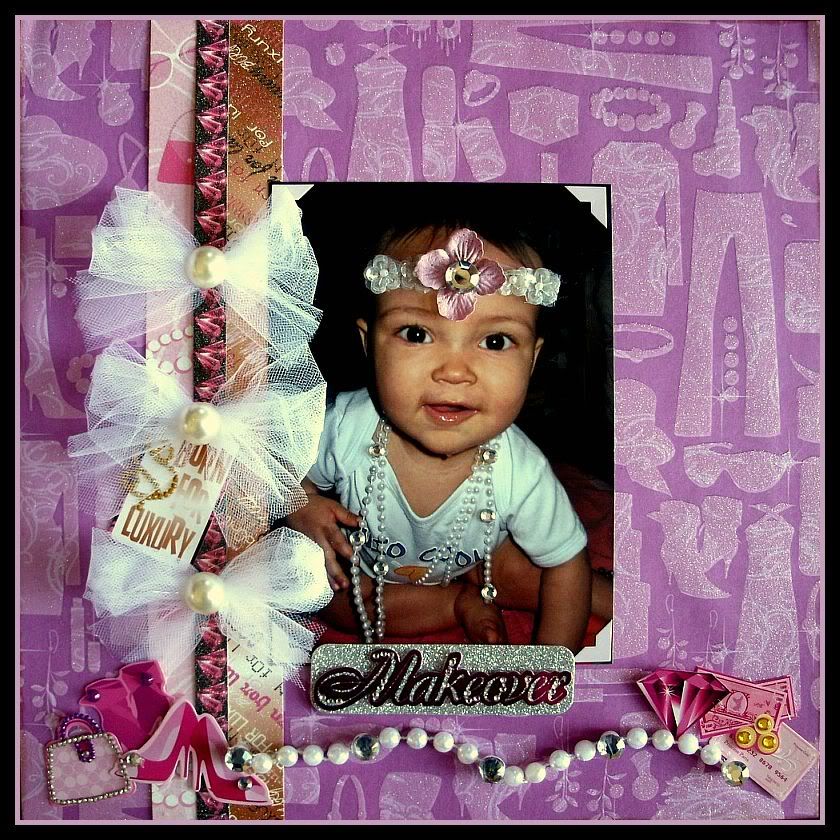 Thanks ladies, these are absolute treasures! I personally find creating for another person so fulfilling but you never know if they truly like it or not. In this virtual world it's very easy to say you like something and not really mean it so I hope that this post will serve two purposes. The first is to convey my extreme love and appreciation for my wonderful online friends that read my blog, leave comments or have been so sweet as to take their time to make something for me. Thank you so much!
The second is to prove that your creations have a place of their own where I can look at them whenever I want. I always do a jig when I get any sort of happy mail (side note: postcards have started rolling in for The Great Postcard Caper, thank you!!!) and be assured, these layouts have the best home: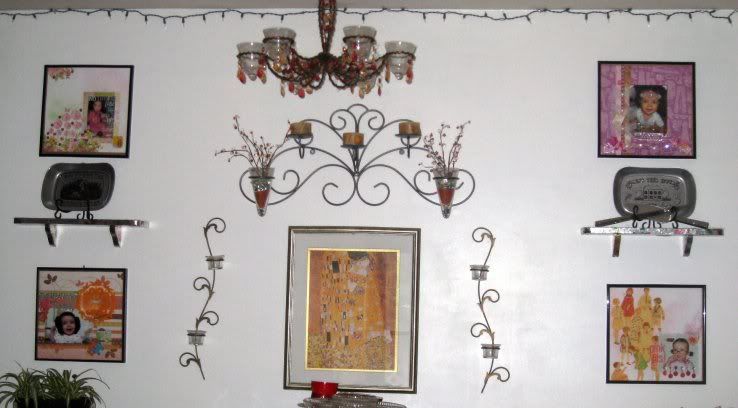 (My kitchen wall of amazing layouts!)
Thanks again Jacque, Yvonne and Deb! If you have not been to their blogs, please visit them soon, you will not regret it! :)
I hope your week is going well so far, have a great night! :D