Hey y'all!
Welcome to this week's Friday Night Fab Five where I list 5 things I love this week. But before we get to that, we have a winner! The winner of my little crocheted campfire buddies is...
*drum roll*
CAROL!!!
Congratulations Carol! Please e-mail me your address ASAP to: justaddglitter at gmail.com so I can get these little guys mailed off to you Monday. :) And don't worry if you didn't win this time, I'm crocheting as fast as I can to give away who knows what else soon! :)
So now on to this week's Friday Night Fab Five! Yippee! Okay so this week it's all about movies and/or TV shows that I love that I bet you either have never heard of or hate. I myself am a softie when it comes to super funky cult type movies and shows so I will defend my choices to the death! THE DEATH!!! :P
1. Xanadu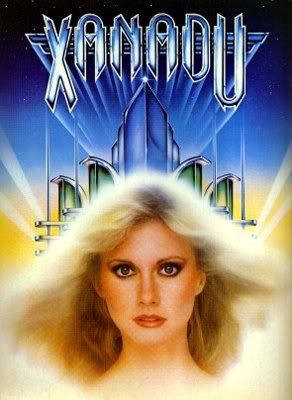 Come on, it's got everything! Olivia Newton John, music by ELO, Gene Kelly, the cute guy from The Warriors, seventies hair, disco music AND roller skating!!! Speaking of roller skating...

2. Switchblade Sisters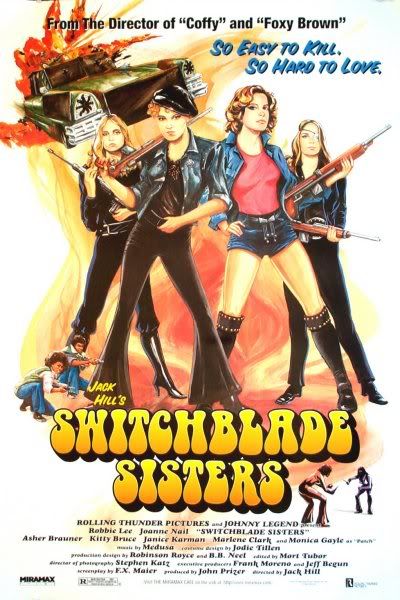 My favorite of all of the 70's exploitation films, "Switchblade Sisters" also has everything: Funky 70's music, a girl gang dating a boy gang, the guy that plays Donna's dad on "That 70s Show", bad acting AND a gang fight at a roller rink! Seriously, three gangs fight each other while on roller skates! Awesome!
3. Grease 2
Yeah, yeah "Grease" is the media darling BUT Grease 2 has Michelle Pfeiffer, Adrian Zmed, super cheesy music AND Biker Heaven! Come on, this is awesome!!! "I wanna C-O-O-L R-I-D-E-R!"
4. Drop Dead Fred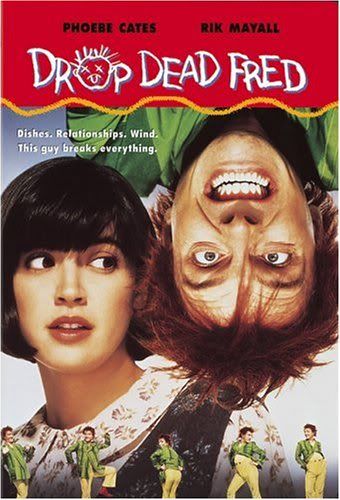 I actually saw this one in the theater. Not sure why I like it so much...Maybe it's because I talk to myself a lot...hmmm...

5. The Guild
Okay, there's no reason not to love the web series
The Guild
, especially if you're a gamer. Love love love this show!
So what movies or shows do you love and feel the need to defend??? :D