Hey y'all!
First some big news! For the next two days only,
Gauche Alchemy
is having a sale:
20% off your ENTIRE order
! Just use code:
SUMMERSALE
OR instead of 20% off you can get
FREE SHIPPING
(US and Canada only) just use code:
FREESHIP610
(Codes expire 6/17, one code per order so get to shopping!) :D
Now being a creative type person, I could only hope that Toot would get bit by the crafty bug and I'm happy to report: success! Toot really loves to color:
Awww....isn't that sweet?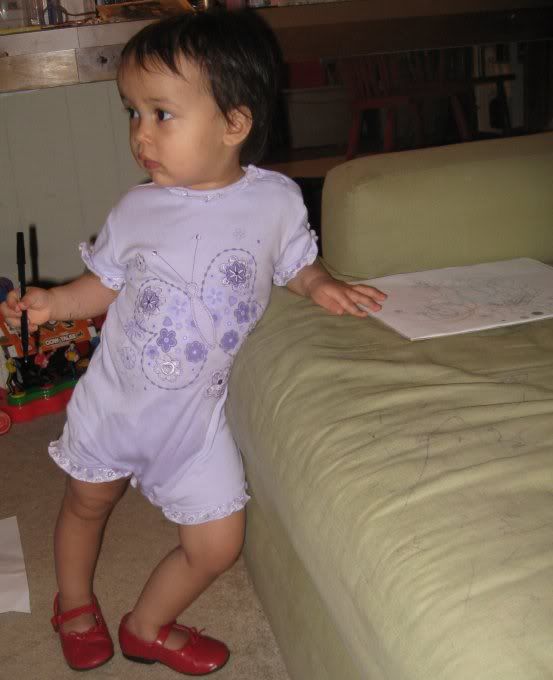 Her coloring spot of choice is having her paper on the couch. (Notice the red shoes as scrapped in
my last post
...Then one day I saw: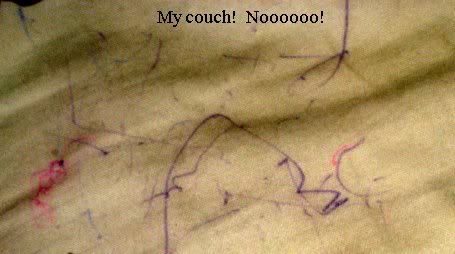 Hmmm...not so sweet....But no worries! I mean, everything's washable, right? Besides, these are times we should treasure. For one day soon my little girl will be all grown up and will say...What the what?!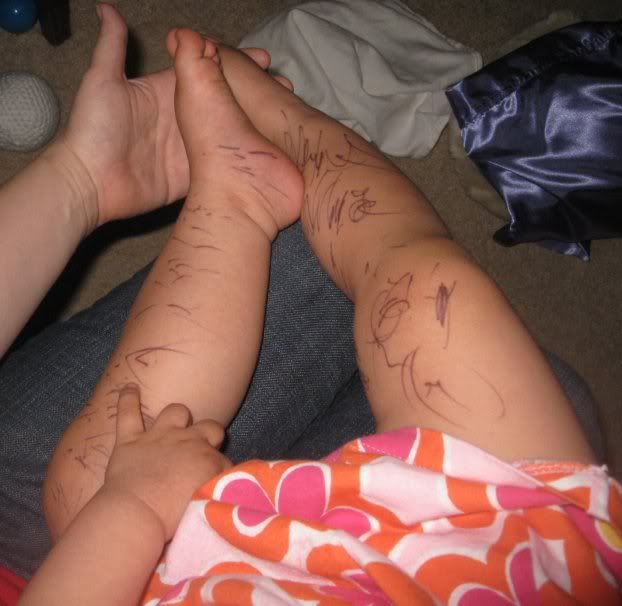 Well, it's just her legs, so let's just get her ready for a...Oh come ON!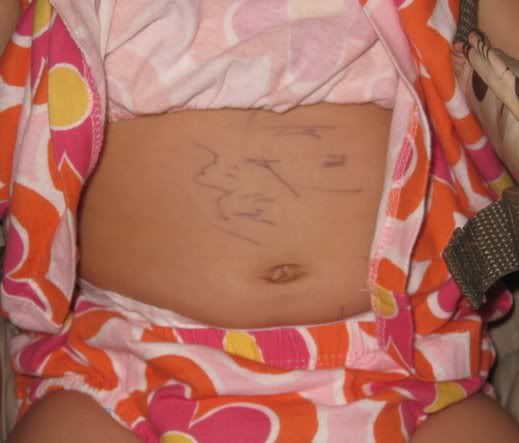 Now how in the Wide Wide World of Sports did she 1. Get a pen and 2. Get a pen and color on almost every inch of herself without me seeing???
*hangs head in shame and lifts head slightly with pride* Come on, she is talented when it comes to abstracts. :P