Hey y'all!
Don't you love finding things that you can use in other ways? I've always thought these mini t-shirts you can find among the scrapbook embellishments were super cute but not really anything I wanted to use on a layout: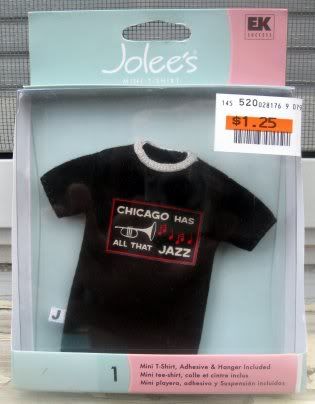 I found some of these on close out at Big Lots last week and funny enough, scrapbooking never crossed my mind when I looked at them. Instead, I got an epiphany...doll clothing! Y'all know I love my Pullip dolls so I started wondering if these embellishments would fit my dolls. And guess what....
SUCCESS! How cute is that? You have to cut a little slit in the back in order to get them on over their hips but add a little velcro or tiny snap button and voila!
What things are you using in different ways?