Hey everyone!

First of all, I want to wish my husband (and myself I guess, lol) a happy anniversary as today we've been married for 3 years! Go us! lol :P

You know, being a first time mom (and now being of course an expert at raising children in the 22 months I've been doing it), I have discovered that there are 2 types of first time mothers:
The first type writes down every feeding, every pee-pee, every bowel movement (with a description of its consistency and color). They pack everything but the kitchen sink when they go out on a 20 minute trip and can tell you down to the second how old their child is and where they fall on the averages of height, weight, etc.
The second type is lucky if they remember their baby is with them before they go into a store and will hopefully run into another mother they can borrow a diaper off of when something unexpected happens.
I am the second type. Now I love Toot more than life itself and know without a doubt that if someone tried to hurt her, I would be able to literally tear them in half with my bare hands...but let's look at the evidence, shall we?
1. At 3 months old: "Maggi, she's so beautiful! How much does she weigh?" Maggi says, "Uh...43 pounds?" (I hadn't weighed her since her 2 month check-up when she was 10 lb something or other so I've got no clue...she was 7lb 15oz when she was born)
2. We went to the Renaissance Festival for my birthday and after she started screaming I discovered that I remembered her formula but forgot to bring a bottle and of course there was no where to buy one...stupid Renaissance period, no stupid bottles invented yet...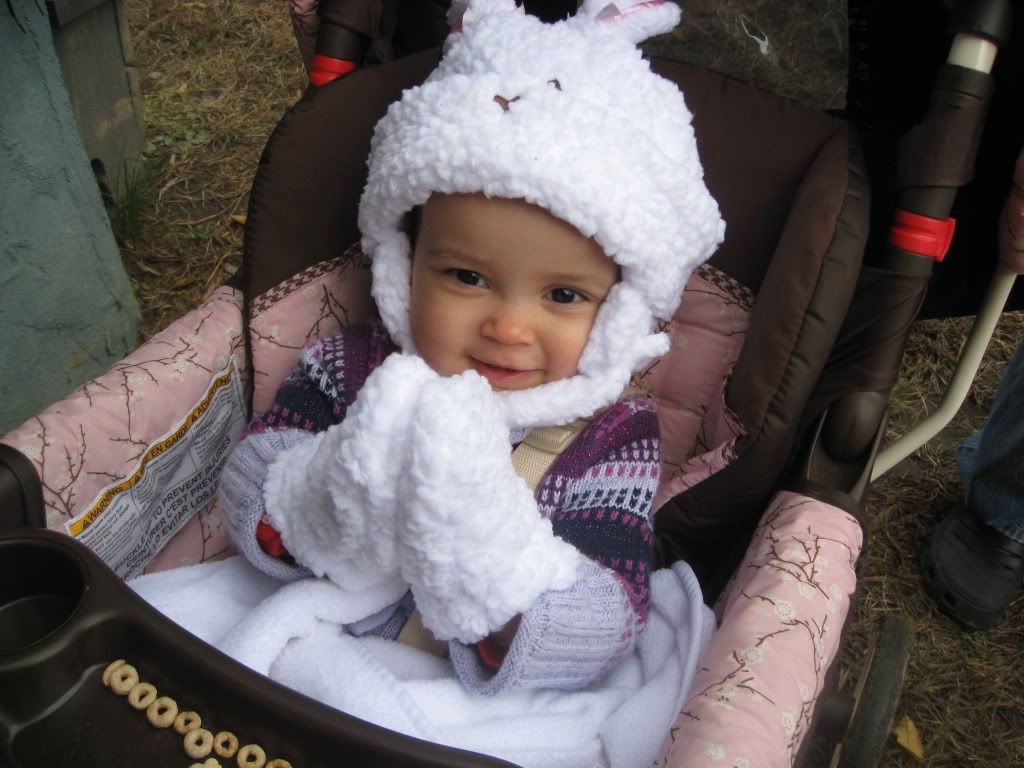 3. At her one month check-up, they were weighing her (naked of course) and handed her back to me. The nurse says, "She pees!" and I said, "Well of course she does!" to which the nurse replied, "No Ma'am, she's peeing on you right now!" So after wiping their carpet, I go to put a fresh diaper on her only to realize that I had not brought her diaper bag...*sigh*
4. On our first stroller ride through the park, I stop to take a picture of a beautiful turtle basking in the sun. I hear a noise beside me and when I turn around, I see my baby rolling down a hill towards the lake because I had forgotten to put the brake on...But hey, I got the picture so that counts for something, right?


I've learned so much in the past (almost 2!) years that I feel like I've got a good handle on things.

Of course, just when you think you've got it all figured out...

Just when you think you've got nothing left to master...

...