Hi everyone!
Don't forget, you've got until Midnight EST U.S. time tonight to get your entries in my Blogoversary Giveaways. Links at the top of the blog! I'll announce the winners sometime tomorrow. :)
Welcome to this week's Friday Night Fab Five where I list 5 things I enjoy, adore or otherwise love for the week. This week I've got some current TV favorites and some random stuff as well. :)
1. Spartacus: Gods of the Arena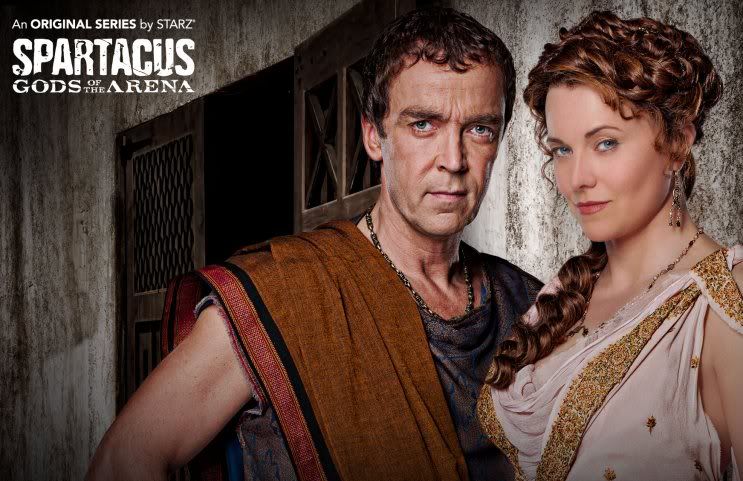 (Image: Starz)
Yesssssssssssssssssssss!
Spartacus
is back and since Andy Whitfield was not able to return due to cancer (Screw you, cancer!), Starz was smart enough to give us a season of back story. The first episode was last week and already I can tell that it's going to be twice as violent and dirty as the first season. You can Netflix stream both the whole first season and the current season as episodes are shown...woo hoo!
2. Toot and the iPhone
So this is an older video of Toot from July 2010 where she's playing with my iPhone. I'm showing it here and now because since then she's gotten a lot smarter and I've had to nix Toot and my iPhone playing together. Primarily because one day I went to play Bejeweled Blitz and found that plus Twitter, more games, pictures and about 5 other apps had been deleted from my phone. Toot, noooooooooo! She's so lucky she's cute...
3. Craft in America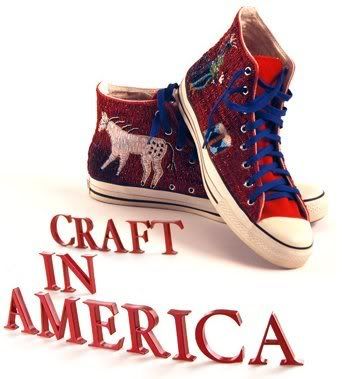 (Image: PBS)
Someone's Twittering clued me in to PBS'
Craft in America
, a documentary series about...well...Craft in America. :P PBS was also nice enough to offer the episodes online for free. What sweeties! I love and support anything handmade and this series has been wonderful in spotlighting new craft and old traditions.
4. Anne of Green Gables
(Image: AnneofGreenGables.com)
Take the 1980s, the fact that I was a pre-teen/teen, add in one melodramatic heroine and Gilbert Blythe and you've got me and my best friend dreamily sighing over every aspect of the
Anne of Green Gables
(and Anne of Avonlea) miniseries (Another PBS masterpiece). I recently watched this series again thanks to Netflix and I still bawled the whole time. *dreamy sigh* I so cannot wait until my girls are old enough to read the books and watch the series.
5. Snow Days
I know most of you have gotten hit by some major snow this year so far and we were lucky to get some as well! It's was Toot's first real walkabout in the white stuff and she loved it.
Well, that's it - my Fab Five for the week! I know a couple of you do a Fab Five of your own from time to time so if this is a week you'd like to share a Five on your blog, why not link up your post on the old Linky here? I'd love to see your favorites so make sure to link directly to your Fab Five post! :)
What are your favorites this week?