Hi everyone!
Well, after hearing various family and friends tell me how crazy Toot's hair was looking, I thought it might be time for her first haircut. I mean at first I thought they were all nuts but when I realized that my nickname for her hair was "Crazy Hair" I started rethinking my stance. Well, judge for yourself: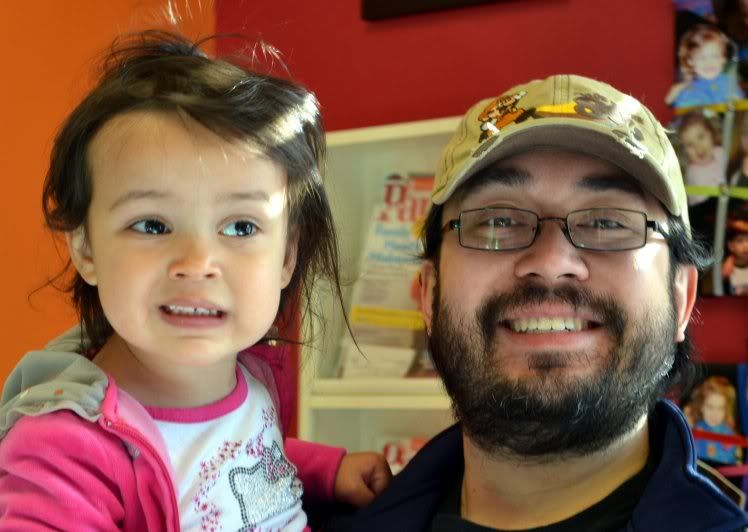 (Toot's the one on the left)
And no way on this good Earth I was going to try and cut it. (Seriously, remind me to tell you how I once knifed myself in the eye.) So off to the fancy pants kiddie salon we went. They were very nice and Toot seemed to enjoy herself...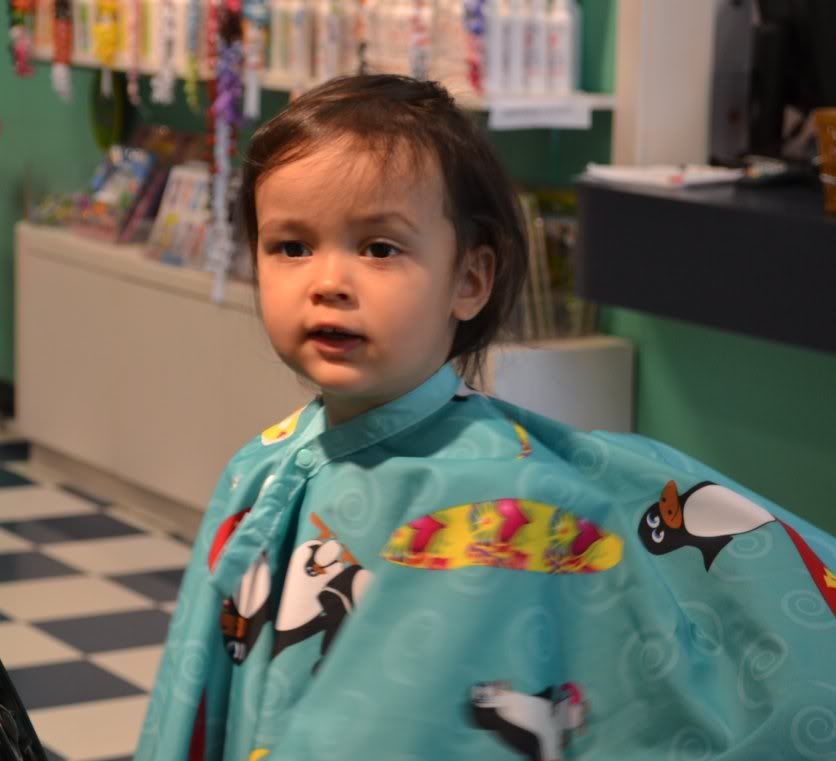 And soon enough we were all finished and Toot had herself a sweet little bob.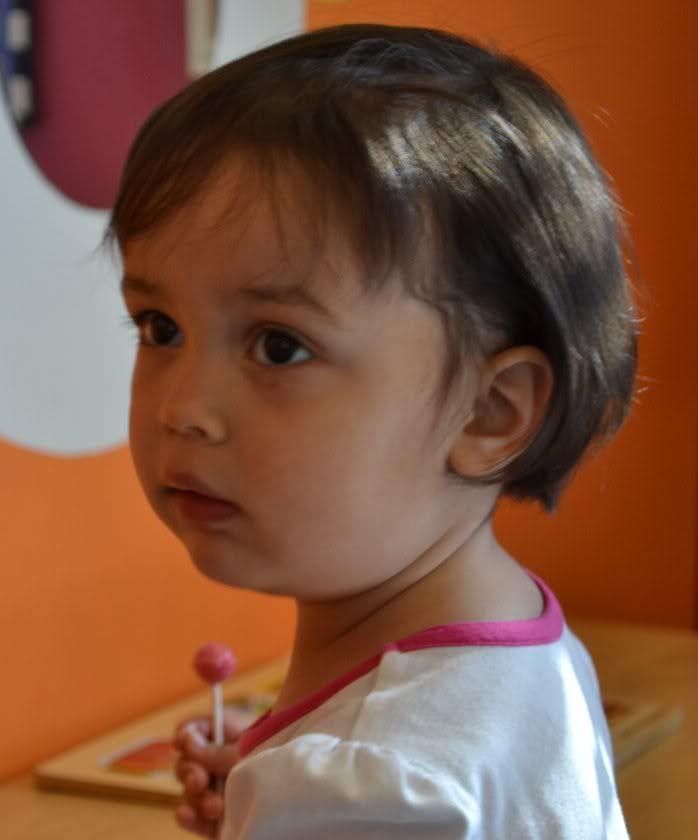 They even gave me a lock of her hair as a keepsake of "Crazy Hair". :D