Hi everyone and welcome to Maggi's Friday Night Fab Five where normally she lists 5 things she likes, loves or generally adores for the week.
This week Maggi has generously allowed me to share my 5 things for this week!
My name is Kathie @
Just a Happy Housewife
. I don't fall into any blog niche, but that's what makes my blog so appealing to a variety of bloggers. My blog is about sharing whatever strikes my fancy. I share what I am interested in from animal causes, my pets, trying new products, tv & movies to memes and just about anything else. Variety is the spice of life, no? The most common description of my blog is that you don't know what you're going to find when you visit. What can I say, I love being random.
I'm constantly brainstorming ideas for my house so I thought I'd share them for this week's fab five since I'm on a roll when it comes to daydreaming about them lately. Not only for added aesthetic value but also for resale reasons. We aren't living in our "forever 'n ever" home and the competition for selling is a little fierce in our small subdivision alone. So, I think some creativity will be necessary.
1. Faux Crown Molding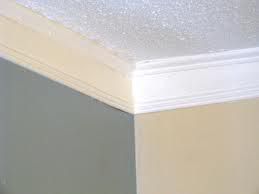 Nothing beats the real thing, but I love an inexpensive alternative solution to anything. If money were abundant and I didn't have a list of things I wanted to do to the house, then I'd go with authentic crown molding. However, I have yet to acquire a money tree, so faux will be the way to go if I can convince my husband to do this project. I just think crown molding (faux or not) completes a room, don't you?
2. Built in bookcase with window seat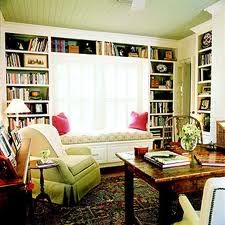 Our guest bedroom is perfect for this kind of project! On either side of the window, the wall is recessed making it perfect for a built-in bookcase. I think it would add charm and who doesn't love a window seat??? It beats an ordinary bookcase which incidentally we are desperately needing at the moment.
3. White kitchen cabinets
We have oak cabinets, which is fine, but most of the other subdivision houses for sale have more expensive wood cabinets (not to mention stainless steel appliances, ceramic tile floors and granite countertops...which we have none of in our kitchen). So, instead of replacing cabinets, I've been toying with the idea of painting the cabinets white. It will even look good with our white appliances! It looks so light, open and clean.
4. Beadboard backsplash
Another idea for the kitchen improvement. I've always wanted a backsplash, but I can't find anything I like at all. Finally, I came across a few pictures of using beadboard and fell in love. It's more white in the kitchen, but I like the kitchen to be light and bright 'n cheery. It also gives a cottage-y feel to the kitchen, which I love, especially since our house is a ranch.
5. Inside window shutters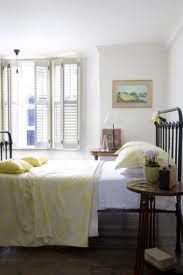 Is it just me or do inside shutters squeal cuteness to you too? eek! I love it. I have to say that I'm kinda odd in that I don't really like curtains. I just think curtains can be bulky which makes a room appear smaller, so I'm not a big fan. Mini blinds are okay but they're a bit plain looking. However, I do like my privacy, so not having any window coverings isn't appealing either. Inside shutters seem like a great option and they're simply charming.
So, there you have it, my fab five home project ideas that I'm loving.
A ginormous thank you to Maggi for letting me join in on the fun this week!
What have you been drooling over this week?