Hi everyone and welcome to another Friday Night Fab Five where I list 5 things I love this week! Wait, it's March??? 3 months into 2012 already, that's crazy! Anyhoo, on to the Five!
1. Being Elmo
Being Elmo
is a documentary about Kevin Clash (the voice and puppeteer for Elmo) and his rise in the world of puppetry. I found this documentary extremely interesting as I had no idea how early in life Kevin Clash started making his own puppets. At a young age he was already working on shows like "Captain Kangaroo" and even worked on "Labyrinth". Check it out, it's now available to stream on
Netflix
.
2. Benedict Cumberbatch
Sherlock Holmes, voice of Smaug in The Hobbit, in new Star Trek movie, possible role on Doctor Who (which if it turns out to be true, that along with The Hobbit and Star Trek will officially make him a king among geeks everywhere), best name in the history of names. Isn't he dreamy? *sigh* I just really wanted to show his picture again. If he was in
Tiger Beat
, I'd buy a locker just to hang his picture in it.
3. Target: Color Changes Everything
I think this commercial is too cute. I love the music and the random bursts of color. It makes me happy. :D
4. New Projects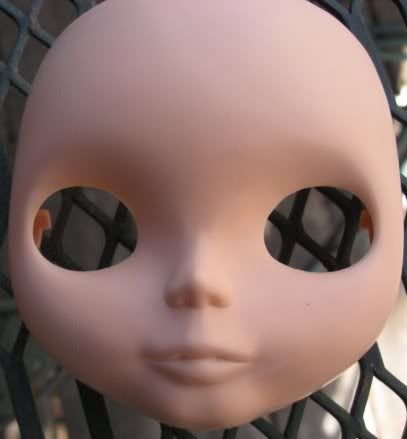 Last week I mentioned
Blythe dolls
and I was lucky enough to find one online for a steal so I've already begun her transformation by taking her apart, sanding off her makeup and carving her lips. The best part of this project is that I have no idea what the heck I'm doing (no news there) so this should be interesting...
5. Davy Jones
I haven't talked a lot about The Monkees on my blog although I have
used them on a canvas before
so you may not know just how much I love them. Long story short, I'm obsessed with The Monkees. My dad saw them in concert when Jimi Hendrix was their opening act, I've personally seen them three times in concert (reunion tours obviously) and I got the chance to meet Micki Dolenz a few years back.
I love the show, I love their movie, "Head", I always tune in when they show Davy Jones' episode of "The Brady Bunch" and I still reach for their music when I'm feeling down because it never fails to put a smile on my face. Needless to say, I am incredibly sadden to hear the news of Davy Jones' passing this week. He was only 66 which, now that I'm in my thirties, feels far too young to be leaving this world.
There are many Davy moments that I love but one of my favorite songs he sang was "Daddy's Song" from the movie, "Head":
And that's it for this week's Friday Night Fab Five!
What were your favorites this week?