My brother is dying tomorrow.
I don't blog a lot about my problems or bad things that happen in my life. It's not because I want to seem like I have the perfect life or that I'm the perfect person (I think my recent craft fails can attest to the fact that I'm not). It's because I like using my blog to showcase the sweetness life can bring. I also want you all to think of this blog as a "safe place" where you can come to be entertained, even if it is at my expense. I enjoy making you laugh or at least bringing a smile to your face with my snarkiness.
But I can't snark my way out of this one and I'm lost. I have one brother who is younger than me. He's been dealing with some form of addiction for what seems like his entire life. A result of this has been seizures that the doctors have not been able to cure. We're not sure exactly what happened, but on Monday afternoon he was found by the side of the road.
As far as we can tell, he had a seizure and collapsed, resulting in a severe head injury. Since Monday night he's had three brain surgeries. This morning they removed part of his brain and skull to help with swelling but he's never woken up or been responsive. The doctor told us today that he has less than a 5% chance of survival and even if he does make it, will more than likely be in a vegetative state. They're giving him another 24 hours and tomorrow morning we have to decide whether or not to let him go.
He's been in pain for so long. He's been so unhappy and everything has been a struggle. But he has the sweetest spirit of anyone I know. He loves the hardest and he's the first to forgive. I don't want to lose him. I don't want to say good bye.
But I also don't want him to hurt anymore. I want him to be at peace and be happy. But it sucks. I'm hurting so much right now. And I don't have the luxury of curling up into a ball and shutting it all out. I've got babies that want to be played with and don't understand why they won't see Uncle Ty anymore. Some moments I forget and everything feels normal then it will hit me, that I won't see him anymore, I can't talk to him, I can't do anything. Has it really only been two days? How can there only be 5 stages of grief? It feels like I've already been through 20.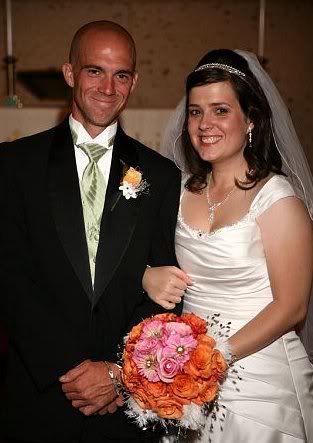 Is this post making any sense? Probably not. I don't want to do this. I'm sorry. Please don't feel like you have to leave a comment. I just had to put this all down before I explode. I feel like there's no where for it to go. I've been to the hospital and said my good byes. I wish he was able to say good bye back.